Hanging Action Tower – Marble run The world's first suspended marble run
€100.00 inc VAT
The world's first suspended marble run
Art.-No. 554460
Top Features:
The suspended marble run for children from eight years of age is attached with a vacuum pad
New lift that is quick and easy to assemble and ideal for large differences in height
Cool night glow stickers promise even more effects and provide an additional highlight
2 in stock
Description
A hanging marble run for children from eight years of age that guarantees endless fun and action. The new marble run keeps its promises. With the help of an innovative vacuum pad, the large, tower-like marble run can be attached and fixed to a cupboard or shelf. The vacuum pad works without glue and therefore leaves no residue. If the marble run hangs on any horizontal edge, the action can begin. After a ball collector has accumulated two balls, they race down steeply in two different directions at high speed, past several curves, further down through a funnel and many other cool chicanes. With the new elevator, which is quick and easy to set up and ideal for large height differences, the balls are transported back up again. The novel belt system can be driven manually by a chain or with an additional motor. A tension roller ensures that the lift runs smoothly. Cool noctilucent stickers such as arrows, lightning and other motifs provide even more fun and great effects. Once the stickers are attached to the marble run, children can even marvel at their own exciting marble run in the dark. A real highlight!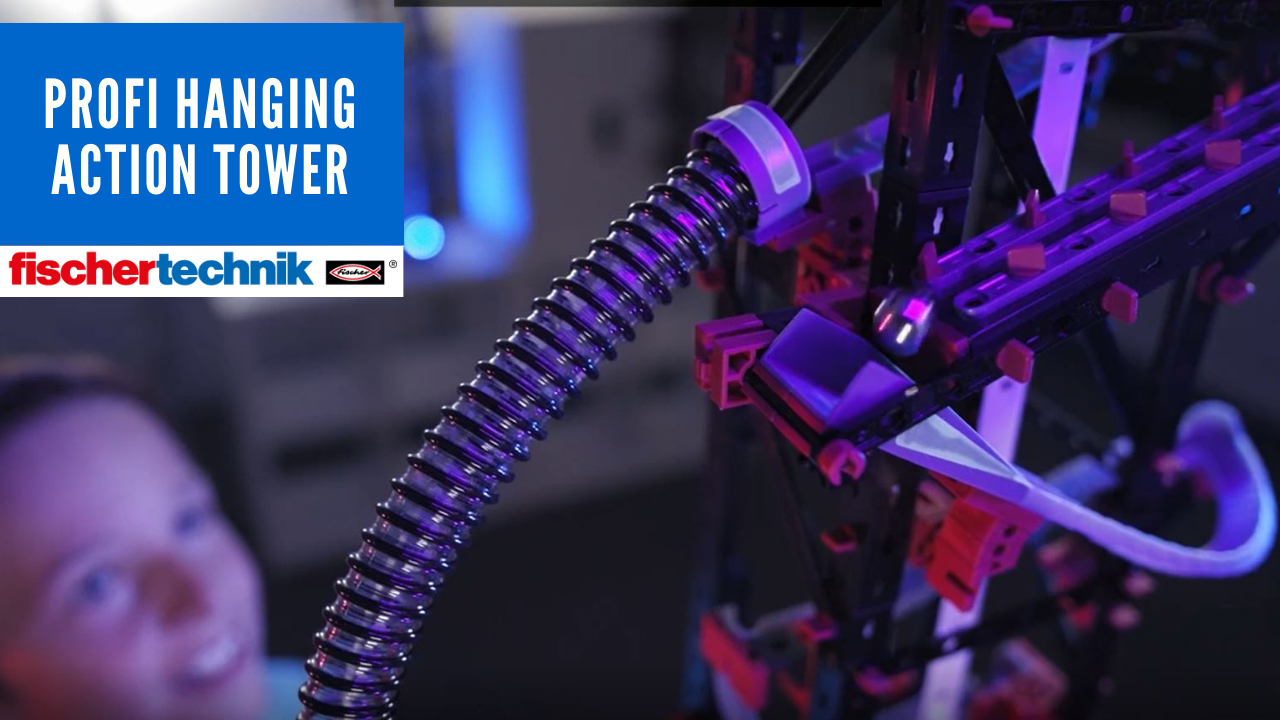 Documents for Downloading